"Sir Ben," I called out on the red carpet as he arrived to applause from hundreds of admirers at the Elgin theatre in Toronto. "You have played so many ethnic characters starting from Gandhi to Lenin, and now you are a humble New York cabbie. What led you to take this role?"
Ben Kingsley strode across the red carpet last week in Toronto for the world premiere of Learning To Drive, a film described as a sweet and sour drama, in which he plays a Sikh cab driver in New York called Darwan Singh.

The film went on to win first runner-up at the TIFF People's Choice Awards — Imitation Game, starring Benedict Cumberbatch, won the top award while the second runner-up went to Theodore Melfi's St Vincent, starring Bill Murray and Melissa McCarthy.
"Sir Ben," I called out on the red carpet as he arrived to applause from hundreds of admirers at the Elgin theatre in Toronto. "You have played so many ethnic characters starting from Gandhi to Lenin, and now you are a humble New York cabbie. What led you to take this role?"
Image, left: Ben Kingsley and Patricia Clarkson in Learning to Drive.
"It is an incredibly well-written role," he responds.
"In fact, everything about this film is well-written and directed (by Spanish director Isabel Coixet). I have worked with her before (on the art-house hit Elegy) and I like the way she observes every small detail and makes it work," he adds.
As the film concluded to cheers from the audience, Kingsley joined his co-stars Patricia Clarkson and Sarita Choudhury.
Scriptwriter Sarah Kernochan says in Katha Pollitt's award-winning autobiographical essay in The New Yorker, the Caucasian woman learns to drive from a Filipino cabbie.
But the driving instructor in this film is a Sikh because Kernochan knew very little about the Filipinos at that time and had been intrigued by the large number of Sikh cabbies plying the streets of New York.
Kingsley said he has played many negative characters (most significantly in films like Iron Man 3) and he was delighted to play a decent character for a change.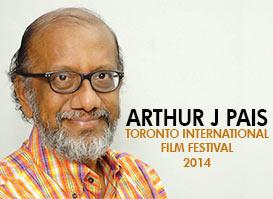 At the press round table the next day, he called the Sikh driver "a noble warrior."
The story, according to Kingsley, unfolds due to divine intervention.
"It was like the gods looked down and wondered what to do with the unhappy and neurotic Wendy Shields (played by Clarkson) and eventually decided to bring the Sikh cab driver to her. This man has lost his family to violence in India, lost his job as a university professor, gets vilified in the USA because of his turban and yet remains an immensely dignified human being," says Kingsley.
When her husband of 21 years walks out on her, New York literary critic Shields watches her comfortable life crumble in front of her eyes.
Struggling to reclaim her independence in New York and following her daughter's suggestion, she reluctantly decides to take driving lessons from a cabbie, who happens to be a Sikh. But the cabbie, who has sought political asylum in America, is dealing with his own set of problems.
He is about to marry a woman (Sarita Choudhry) from a village in India. Soon, his marriage also faces roadblocks. "In each other's company, Wendy and Darwan find the courage to ask for directions, the strength to move forward, and a friendship for the ride," says the director.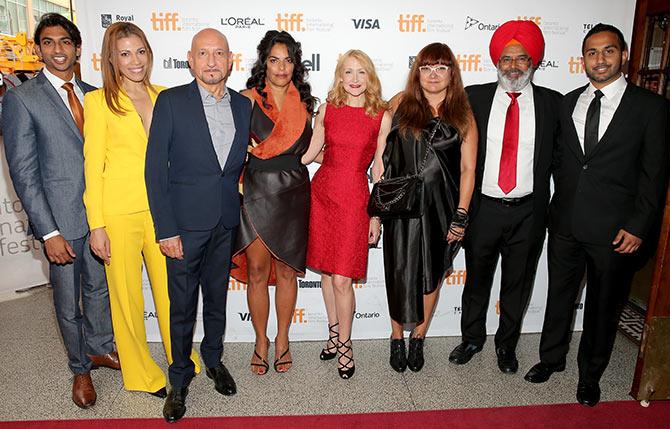 Image: Actors Avi Nash, Daniela Lavender, Ben Kingsley, Sarita Choudhury, Patricia Clarkson, director Isabel Coixet and guests at the Learning to Drive premiere in Toronto.
A key to playing a part well, Kingsley said, is to learn one's lines well.
He also said that once he accepts a script, he surrenders to it. He never suggests changing so much as a line.
"Changing lines in the script and asking for rewrites serves an actor's ego," he explains, "It will not be in the service and interest of the film."
The actor went on to talk about another key to successful portrayals which he learned in England during his early years as an actor, and before Richard Attenborough's Gandhi came along.
"I am glad I could do Hamlet in my early years in this business," he says. "I learned from veteran Shakespearean actors that an actor should not only read his part well, but more importantly, read what other characters say about him in the play. I apply that to films too. I believe an actor who sits in front of a mirror and tells himself, 'This is how I am going to play it' and does not pay attention to the entire play or script is not doing a good job."
What else did it take to prepare for the role of Darwan Singh?
Coixet says Kingsley, who was working on another film when two financiers approached to back up Learning to Drive, "had just about three days to prepare for this role."
"One great thing about Ben is that he can watch someone for just about five minutes and then become that character," says Coixet.
Kingsley reveals he was guided by a Sikh community leader in Richmond Hill in New York's Queens borough to prepare for the role. "I had never tied a turban before," he said, "Much of what you see in the film is from imagination."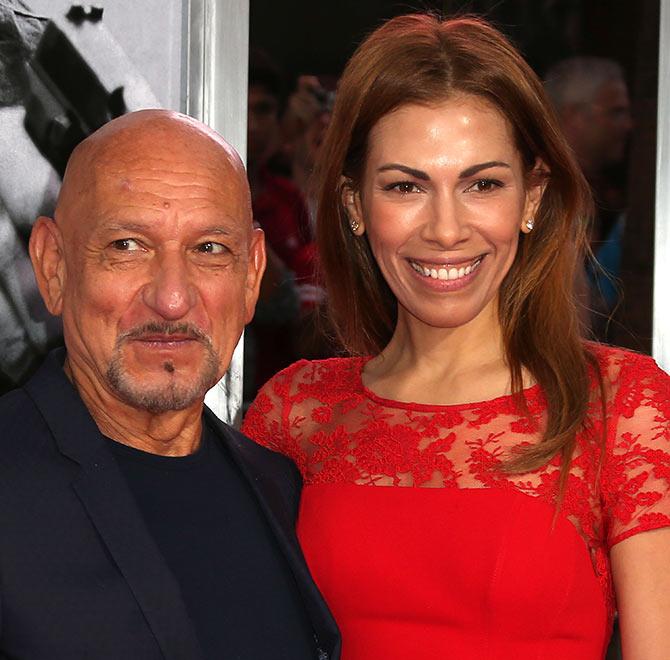 Image: Ben Kingsley with wife Daniela Lavender.
Kingsley recently turned producer too.
He and his (fourth) wife Daniela Lavender, a Brazilian actress, have six films in the pipeline. The company is called Lavender.
"I will make films that have intelligence. I do not believe in making films for certain demographics. If you do so, you don't have a film but a product," he asserts.
His new role as a producer notwithstanding, Kingsley's passion for acting will never wither. Among half-a-dozen films in which he is slated to star is Disney's Jungle Book in which he will voices Bagheera, Mowgli's black panther companion.
Photographs: Jemal Countess/Frederick M Brown/Getty Images
Comments
comments